About WHF
Hi, I'm Whitney, the person behind WHF Design Studio.  I am a registered architect in Texas and hold an NCARB certificate.  I received my professional degree in architecture from Oklahoma State University (Go Pokes!) and has a lifelong passion for pursuing a variety of artistic endeavors.
I view design and art as a backdrop to the adventures of life.  Design surrounds us as we are born, live, work and make memories.  Through daily interactions with our environment, we find ourselves and one another.  Artistic design supports the expression of humanity's being.
My ~15 years of experience working with and managing small to mid-size hospitality design firms has allowed the opportunity to cultivate a diverse skill set as a well-rounded architect and artist.  I enjoy creating artwork as a compliment to her ongoing architectural design career.
Flexing to fit my current preferences and place in life, WHF Design Studio has been many things over the years.  Graphic design, branding, residiential design, drafting services have all been offered at various career stages.  WHF is currently a casually run art studio and also a blog focused on sharing knowledge.  But I have not left architecture behind, since 2018 I have been enjoying a hospitality-focused architectural and interior design career working at Harrison Architecture and Design in Dallas.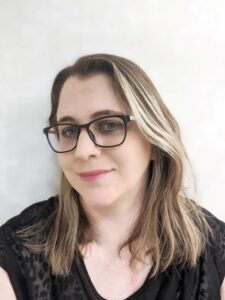 Philosophy
Artistic design is a window through which we view the world the way we feel it is or the way we wish it were.  Art and architecture capture the essence of humanity's being.  A singular moment viewed with an artful eye can become a shared experience with the force to change the path of human history.  Through art and design we discover ourselves, we find each other, and together we grow.
AWARDS:
Dallas CASA Parade of Playhouses Design Competition – Winner 2011
Dallas CASA Parade of Playhouses Design Competition – Final Jury Round 2010